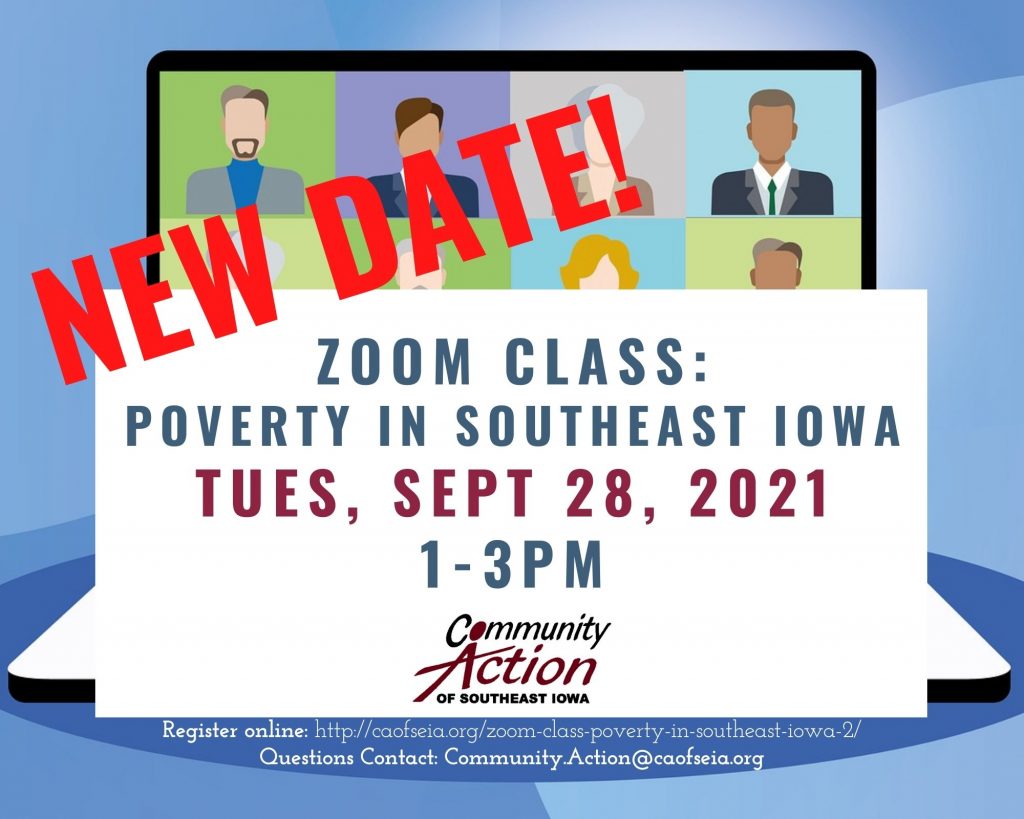 Intended audience: Those newer in the helping profession and those wanting to learn about and discuss poverty in southeast Iowa.
Date and Time: Tuesday, September 28, 2021 from 1-3pm
Registration: Zoom Class Registration Link
For questions contact the presenter Rachel Albrecht: Community.Action@caofseia.org 319-753-0193
Agenda
Introductions
Southeast Iowa poverty data
What is self-sufficiency?
Myths and worldviews
Why poverty?
Resources
Wrap up
Notes
There will be discussion breakout groups after each topic.
This class will not be recorded.
Those who attend will be asked to take a short evaluation which will be posted below.
You do not have to have taken the first class to participate in this one.

We will aim to cover some overview information and go deeper, also having time for discussion in breakout rooms.
Those who attended the Zoom class, please take the evaluation.
Presentation Slides from this class