As you make essential trips to the grocery store, you can purchase a $2.50 reusable Red, "My Heart" Bag at Hy-Vee at their 939 Angular St, Burlington, IA location in February to send us a $1 donation.
Thanks to our mutual customers and supporters for this partnership!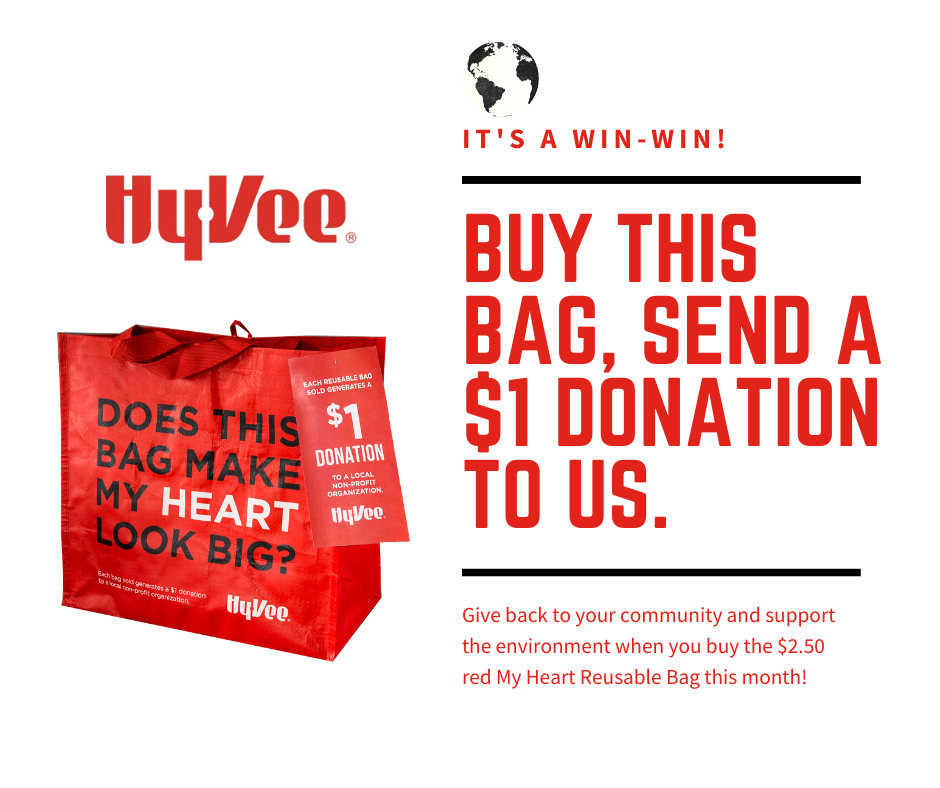 You can also donate to us securely online here.