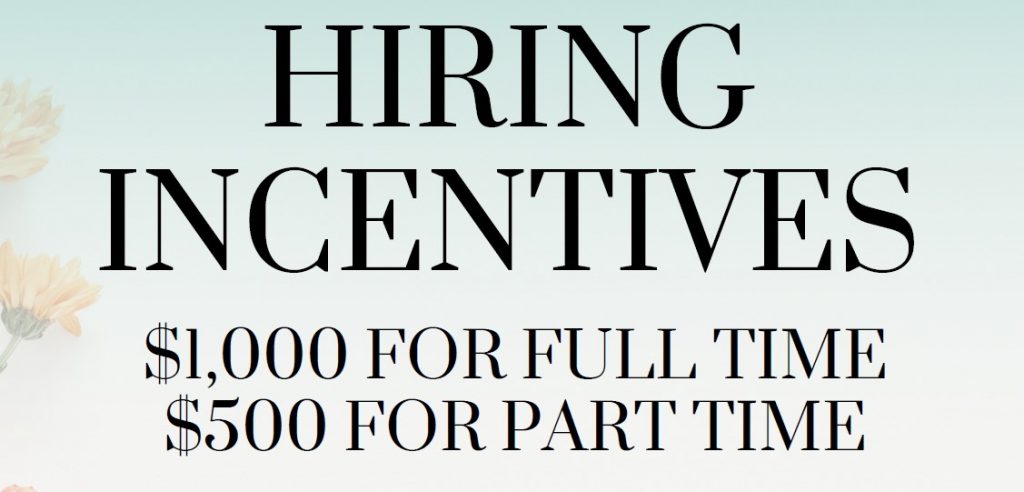 Come join our team! We have implemented HIRING INCENTIVES!
Full Time $1,000
Part Time $500
New hires will receive 10% of their respective tier incentive upon working 14 days after completion of agency orientation, a second installment of 40% of the incentive amount after 3 months, and a final installment of the remaining 50% of the incentive amount after 6 months of employment if they are in good standing and have a written release from his/her probationary period.
This incentive to hire will remain in effect through August 31, 2022. To qualify for the incentive employees must start employment by August 31, 2022.
Full-Time is defined as scheduled hours of 30 or more per week.
Part-Time is defined as 29 or less scheduled hours per week.
Full agency policy on Retention and Hiring Incentives, board approved 2/15/2022.
Open positions, job descriptions, online applications, and details of the incentives are available on our website.
http://caofseia.org/employment/
Paper applications are available at all our locations.
Human Resources: 319-753-0193.
Equal Opportunity Employer
Share our Facebook post about it.