Friday April 12, 2019 Lunch and Learn
Friday April 12, 2019 FREE Family events:
4 – 6 PM Scholastic Book Fair, Supper hosted by IW International Students, Interactive tables
6:00 PM Iowa Wesleyan University Gymnasium Family Concert
Saturday April 13, 2019 8:00 am – 3:15 pm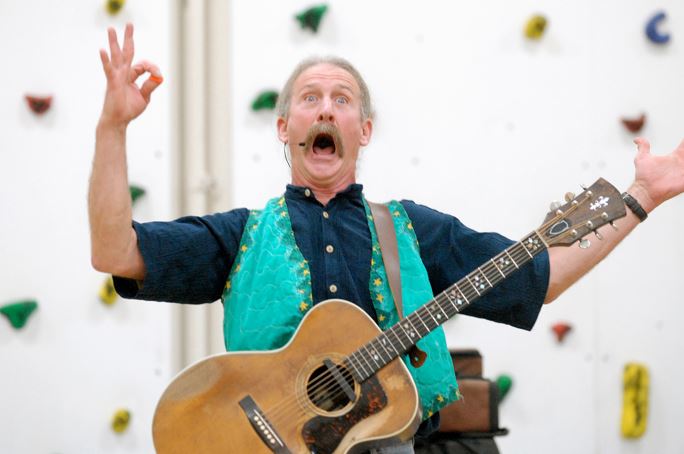 A free full day of training (including lunch) for anyone providing childcare in their home or at a center.
Accepting and Valuing Diversity with Tom Pease followed by a Poverty Simulation conducted by Younghouse Family Services.
At Iowa Wesleyan University, Student Activity Center, Mt Pleasant Iowa.
Through song, movement and humor, Tom will help participants celebrate and enhance our similarities and differences. Tom will share practical ideas and tools to reinforce our children's wondrous sense of fun, play, sense of community and sense of hope. Come to share ideas and to problem solve specific issues or topics used in your child care environment.
Register by April 3, 2019 by:
Complete the online registration or
Scan and email to: cheryl.flaatten@caofseia.org
Or mail to Cheryl Flaatten 2850 Mt Pleasant St Suite 108 Burlington, IA 52601
Schedule
7:00 – 8:00 Registration, Breakfast, Scholastic Book Fair
8:00 – 9:30 Accepting and Valuing Diversity Through Song with Tom Pease
9:45 – 11:15 Diversity Tools for Everyday
11:15 – Noon Buffet Lunch (Provided at no cost)
Noon – 3:15 Poverty Simulation and Privilege Walk
Funded by: Community Partnerships for Protecting Children; Children First; DHLW; Iowa, Jefferson, Keokuk Early Childhood Iowa; Quad County Decat; and Iowa Wesleyan University
*Head Start Staff contact Kalisha/Central Office if interested