Many community partners come together to make the local annual Paint-A-Thons a success. Area partners work together to identify homes, make necessary repairs, recruit volunteers, and do the painting to beautify homes.
Eligible homes are to be single story or small one and a half story houses owned by a person 55 or older, or disabled, or a single parent, or a veteran, with limited income, who is unable to afford to hire the work done.
Burlington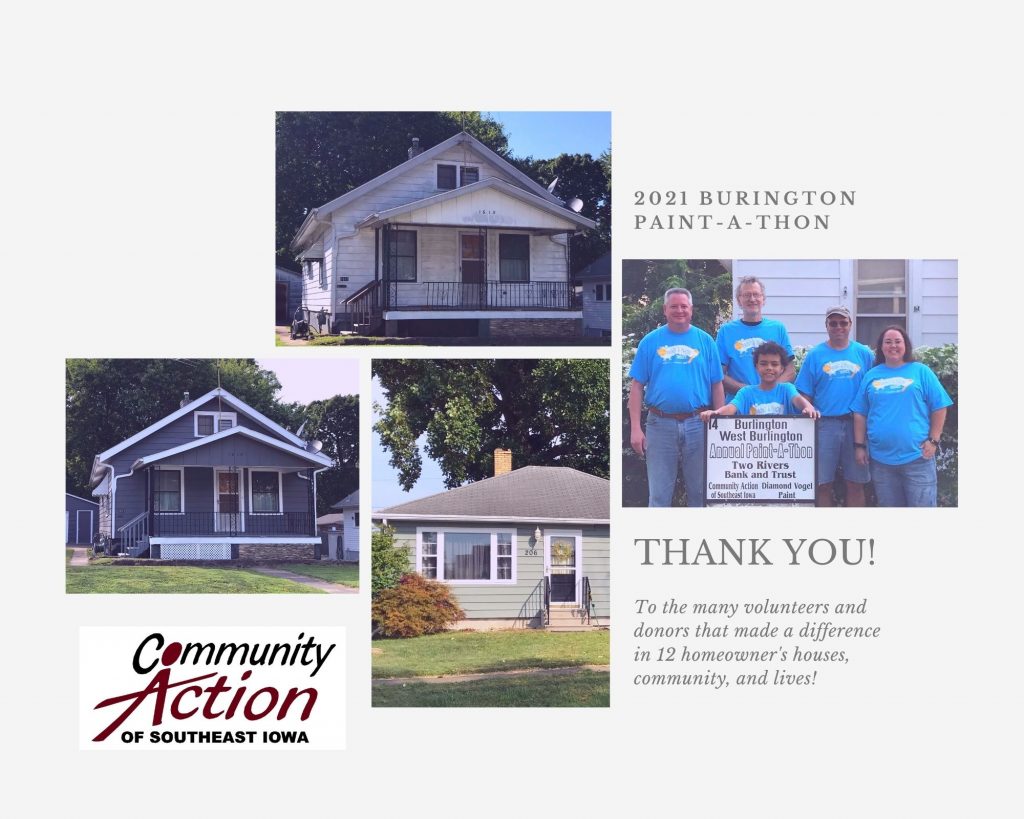 The Burlington Paint-A-Thon is a collaborative effort between Community Action of Southeast Iowa, Two Rivers Bank, Diamond Vogel Paint, and many area volunteers. The event started in 1993 and is held at the beginning of September each year, generally the week of Labor Day.
In 26 years over 11,000 volunteers have helped paint over 500 homes in Des Moines County using over 8,000 gallons of paint.
Two Rivers Bank provides the advertising, pays for volunteer t-shirts and a luncheon. Diamond Vogel supplies all the paint that is used and Community Action helps choose the houses to be painted and does small repairs on the houses if necessary.
2021 is the 28th year for the Paint-a-Thon as they did not have it in 2020 due to Coronavirus.
For more information on how to get involved, please call Jim O'Neill at (319) 572-1176 or (319) 753-9100 or Community Action at 319-753-0193.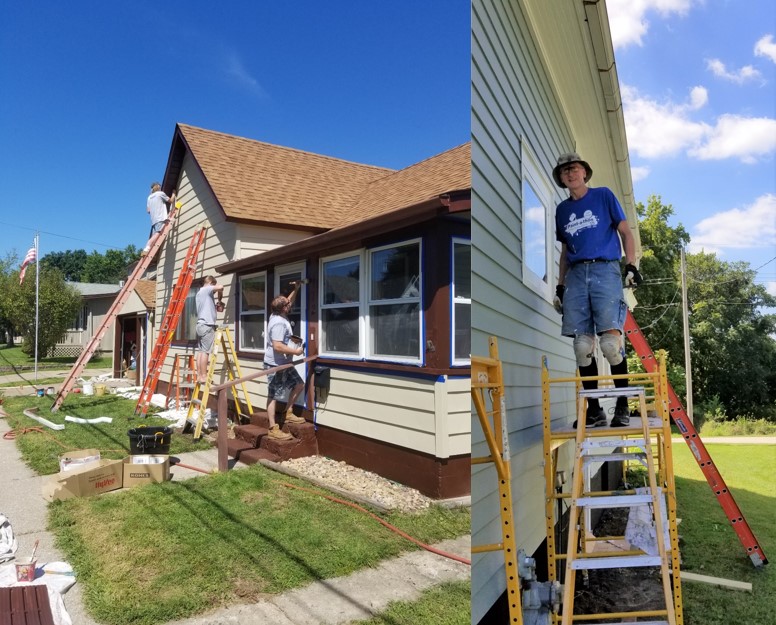 Fort Madison
The Fort Madison Paint-a-Thon focuses on homes within their city limits.
Fort Madison started the city Paint-A-Thon in 2018.
Thank you to the following partners: Kempker's True Value & Rental, Community Action of Southeast Iowa, Iowa Fertilizer Company, Climax, Scotts, Siemens, FMCH, Connection Bank & Insurance, Midwest One Bank, KLM Realty, Lee County Bank, Farmers Savings Bank, ConAgra, and Union Presbyterian Church in Fort Madison.
Read about the 2020 Paint-A-Thon from the Daily Democrat here.
Read about the 2019 Paint-A-Thon from 101.7 The Bull here.
Fort Madison applications are generally released in the early spring.