The Family Development and Self Sufficiency (FaDSS) Program went to the Iowa Capitol to meet with our representatives and educate them about the program and Community Action. Our agency was joined by other agencies from across Iowa, oversight agencies such as the Department of Human Services staff, state FaDSS program staff, and other interested parties. It was a day of education, sharing, and advocating.
FaDSS Staff met with Representative Jeff Kurtz from Fort Madison, Dennis Cohoon of Burlington, Representative David Kerr of Morning Sun, and Representative Joe Mitchell of Mt Pleasant. They also met with Senator Rich Taylor, Senator Thomas Greene, and Lieutenant Governor Adam Gregg.
The theme this year was being Future Ready. FaDSS prepares families to be future ready as they support, work on goals, and collaborate with anyone receiving Federal Investment Program (FIP) benefits.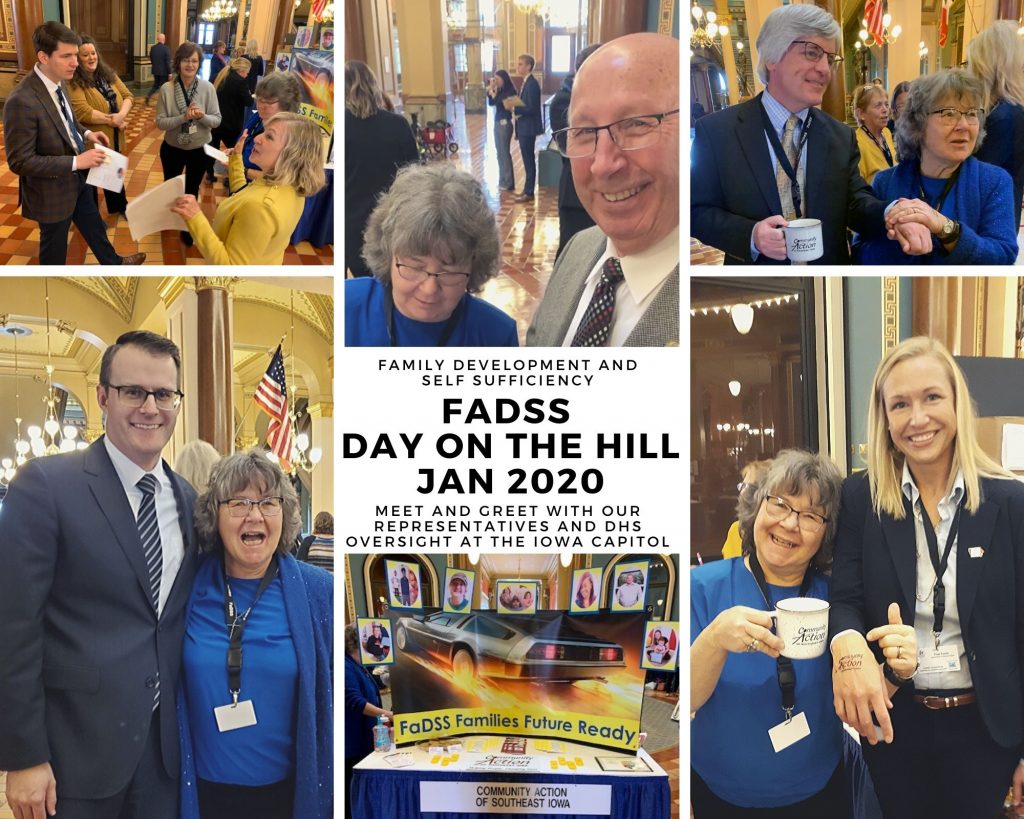 More information on FaDSS can be found here.